Australian Scholarships
Macquarie University Scholarships 2024 in Australia – All Subjects
Study for free in Australia!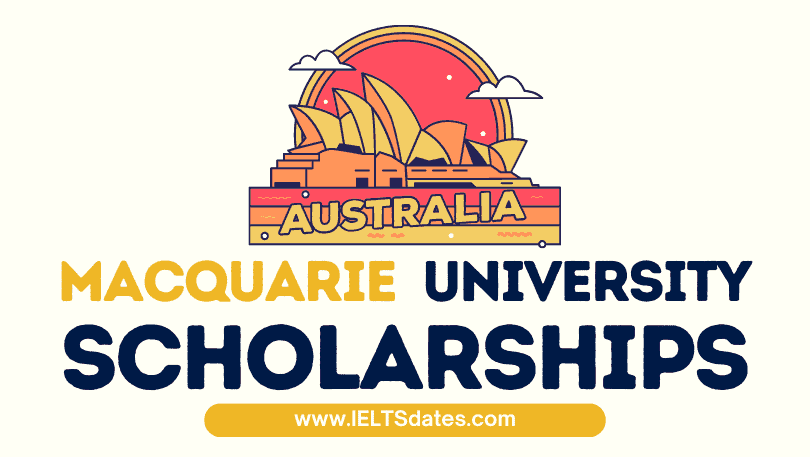 Macquarie University opened applications window for students to apply for their Australian Scholarships of class 2023-2024 session and you should check your eligibility as an international student to apply for these Australian scholarships at Macquarie university for availing this chance to study in Australia for free in 2024.
Goal of Macquarie University is to ensure you that get high class education for your future employment and this is how they provide admissions to students based on the market demand for certain subjects and this is just one of the many reasons why Macquarie is ranked 10th in Australia for overall graduate employability. To help you achieve your goals, they educate you with useful tools, skills, academics, and experiences that put you in the best possible position to secure the job of your dreams.
Each year, Macquarie awards millions of dollars in scholarships and most of their scholarships have a strong emphasis on social inclusion and are awarded on the basis of financial need or similar concerns. Other scholarships recognize leadership or voluntary experiences, or sporting achievement.
Macquarie University Scholarships Benefits:
ASEAN partner scholarships are valued at up to AUD $15,000 per year.
ASEAN Partner Scholarships offers fee reductions for students.
Accommodation expenses are covered with health coverage.
Eligibility Criteria for Macquarie University Scholarships:
You are eligible to apply for ASEAN Partner Scholarships if;
You have high academic scores
You will clear eligibility requirements for Macquarie university's Under/post graduate programs.
Must not be a citizen of Australia and New Zealand.
Achieved a GPA score of 5.0 out of 7.0, or 3/4.
You must apply for a program that is longer than one session.
Be transferring from a Macquarie University ASEAN partner institution on an official dual degree or articulation program.
Meet the University's academic and English requirements for the course (must hold a full offer of admission by the application deadline).
Commence study in session and year indicated in the scholarship offer letter. Commencement may not be deferred.
Stay enrolled in Macquarie University program to be eligible to maintain a scholarship and if you withdraw from your program before completion, you may be required to repay any scholarship previously awarded to you during your study period at Macquarie University based on the outcome as decided by the scholarships and grants committee.
Macquarie University Scholarships Documents Requirement:
Candidates must keep a following set of documents prepared before applying for Macquarie University Scholarships and preparing the document beforehand will save the your time and clear up any query if you have before the deadline of the scholarships:
Application Procedure for ASEAN Partner Scholarships:
The application process to apply for Macquarie University Scholarships has two major steps:
Lodge an application for your chosen degree on the website.
Receive your Macquarie University student ID number and submit a scholarship application on the portal on the website.
Applicants must submit all the mandatory documents required with the application.
You must apply for your degree before you apply for the scholarship. Scholarships are limited so we encourage you to accept your offer and scholarship early to avoid disappointment.
Deadline to apply for ASEAN Partner Scholarships:
Applications for Macquarie University Scholarships closes in December 2023 and for further information about the Macquarie University Scholarships, kindly visit the official website of Macquarie University. Information about the degree application can be found here.
To apply online for the Macquarie University Scholarships, applicants can get the application form on the online portal of the Macquarie University here.