German Scholarships
Heinrich Boll Foundation Scholarships 2024 for You in Germany
Study for free in Germany on Heinrich Boll Scholarships 2024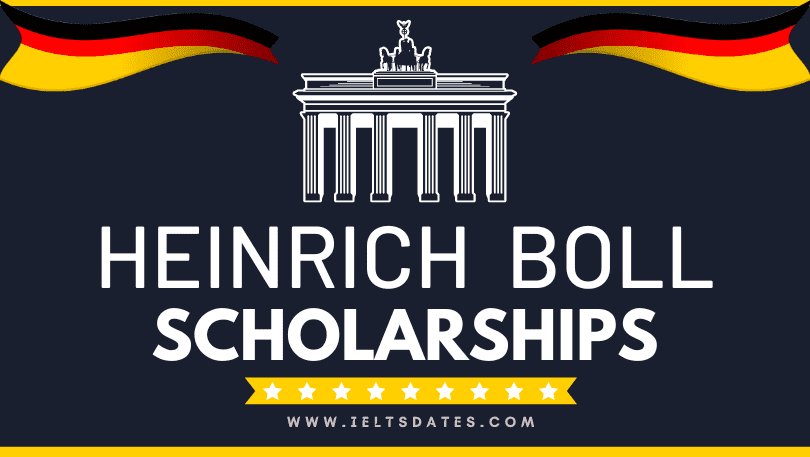 Studying abroad for free is not a rocket science anymore and nowadays every university student is aware of how to go by that but they are mostly unaware of latest available scholarship opportunities so for that reason today i wrote this article about Heinrich Boll Scholarships 2024 which are now open for online applications for international students and these Heinrich boll foundation scholarships for the class of 2024 allow international students to study in Germany for their postgrad programmes for free whereas the winners of these Germans scholarships also get paid with stipend money on monthly basis with free accommodation facility.
These scholarships announced by German Heinrich Boll foundation are available to approximately 1500 undergraduates, graduates, and doctoral students of all subjects and nationalities per year who want to pursue their degree at German universities in 2024.
I also would like to mention that if your grades are good and you can prove your English or German language proficiency then you should apply for Heinrich Boll Foundation scholarship otherwise you may not get selected.
Heinrich Boll Scholarships Coverage:
German/Foreign students who got their earlier education in Germany may receive different level of funding as per German BaföG according to which if parental income or self earnings are less then they will get entitled to receive €649 plus €300 book money per month.
Non-EU students may receive funding of around €850 per month plus various other study allowances.
Childcare allowance may be given
Health insurance for all of Heinrich boll foundation scholarship winners will be covered.
Eligibility Criteria for Heinrich Boll Scholarships:
You can apply for this German scholarship after your quick assessment through eligibility criteria checks for Heinrich Boll Scholarships which are:
International students must have their undergrad degree (Bachelor, or Diploma) which means these students may then be funded for their master's degree course by Heinrich boll foundation scholarship.
For EU nationals students will be required to provide evidence of professional work experience certificate with an undergrad degree whereas if you want to apply for doctoral degree scholarship then you would be required to provide master degree as well.
You must also be required to provide English or German language proficiency results.
Documents Requirement for Heinrich Boll Scholarships 2024:
I know you must be excited to submit your online application for Heinrich boll foundation scholarship but before doing so i recommend you to arrange following set of scholarship application documents:
[/box]
Heinrich Boll Scholarships 2024 Application Procedure:
Your first step to apply for Heinrich boll foundation scholarship would be to check their entry level requirements here.
And then you will have to create free online account for heinrich boll foundation application portal by filling sign up form.
Complete the required sections and attach documents for your application in the online portal.
After completing the online application, click the submit button.
You will also have to carry out submission of written application documents, including a personal reference (recommendation) on your social commitment and an expert reference from a university lecturer or, in the case of school leavers, a school teacher. Whereas expert reference, preferably in a sealed envelope, may be submitted with the applications or submitted separately by the referee.
Deadline for Heinrich Boll Scholarship Application Submission:
Applications window for Heinrich Boll Scholarships 2024-2025 would be closing on 1st September 2023 so to apply for Heinrich Boll Scholarships you should not wait further and start your application asap however applicants can find more information about Heinrich Boll Scholarships on the official website here.