International Scholarships 2023
Postgraduate Scholarships 2024 by Ireland Government for International Students
Receive €19,000 Funding for Government of Ireland Postgrad Scholarship Program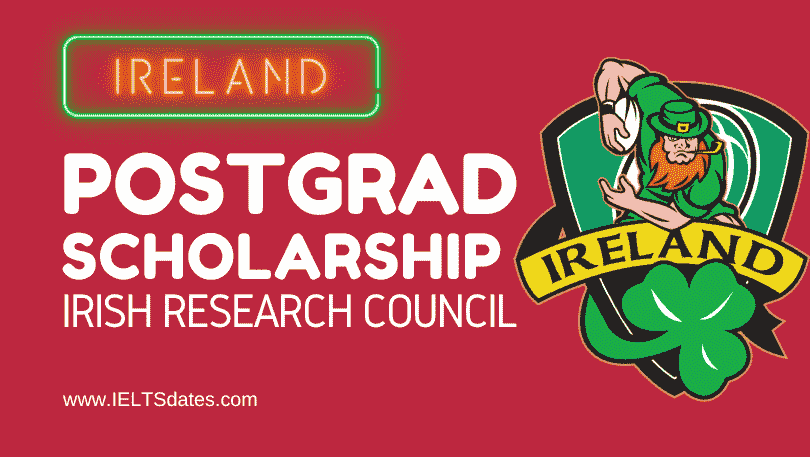 Government of Ireland is now offering scholarships for postgraduate programmes for the batch of 2024-2025 under Irish research council so now if you are interested to see yourself studying in Ireland in 2024 then hurry up and start preparing your scholarship application document and to assit you in that i have written this article.
Benefits of Ireland Government Postgraduate Scholarship
So the value of Ireland government scholarship for postgraduate admissions is around €28,000 per year which can be divided as €19,000 per year as stipend money sponsorship, around €5750 per year for your fees/non-EU expense, and around research funding of about €3250 per year.
Basic Eligibility Required for Irish Gov scholarship application
International students who want to pursue a research based degree i Ireland in 2024 on Ireland government scholarship must have high proficiency in either English of Irish language and with that applicants are also required to submit a research proposal/study plan for providing insights about their proposed research and lastly they will also be needed to have bachelors degree completed.
Application Process of Ireland Government Scholarships
You can submit your online application for Ireland government postgrad scholarship 2024 until October 5, 2023 and whereas Irish council is also offering few job positions for postdoc fellows under government of Ireland postdoctoral fellowship programme with funding of around €43371 per year.
And now if you want to apply for this Ireland scholarship then you need to submit your application directly at any Ireland research center which is affiliated with Irish research council and if you get your new supervisor convinced then you will also get this scholarship from Irisih research council (Apply).
Final results of winners of Ireland government scholarship 2024 will be announced by Irish research council in April 2024 however winners will then be required to apply for Ireland study visa in order to enter Ireland to start their classes from September 1, 2024.