German Scholarships
DAAD Scholarships 2023-2024: Study for free in Germany
How to Study in Germany with a Fully Funded Scholarship: DAAD 2022-2023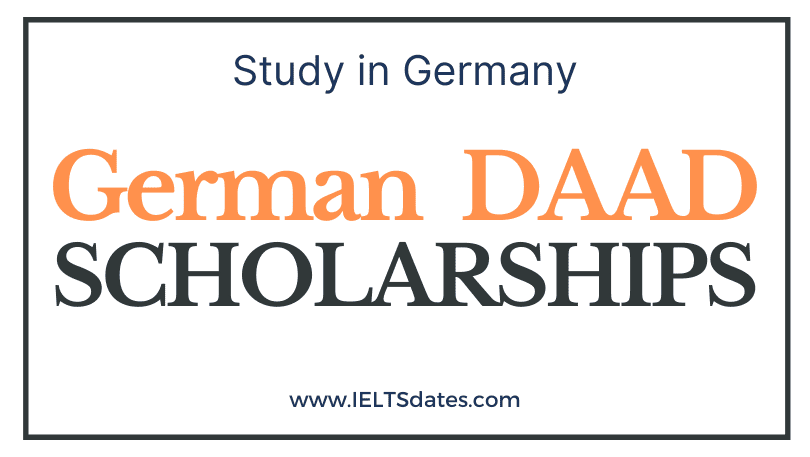 German Universities offer fully funded DAAD Scholarships 2023-2024 to international students which will cover their full educational fees, living expenses, and accommodation with a health coverage plan.
Established in 1925, the Deutscher Akademischer Austauschdienst (DAAD) scholarship is an organization that grants funds to foreign students who want to study in Germany. Providing an opportunity to students from developing nations, this macroscale organization has helped millions of deserving individuals. 
The DAAD scholarship proffers a diverse selection of graduate programs conducted in both English and German, with the goal of educating emerging professionals, providing accessibility to the finest academic and practical facilities, and assisting emerging economies in establishing viable educational institutions. This is a completely financed postgraduate international fellowship program wherein students will take courses relevant to sustainable improvement objectives that will enable them to make a real contribution to their communities.
DAAD Scholarships Coverage and Benefits
The selected candidates for the DAAD scholarships will be awarded the following: 
A stipend would be granted on a monthly basis.

Expenditure for academics will be covered.

Insurance for health will be given.

There will be a traveling allowance. 

Accommodation allowances will be provided for relatives.

A rent subsidy will be issued monthly.
DAAD Scholarships Eligibility Criteria
Students who desire to pursue a full-time curriculum in Germany including compulsory presence are eligible for the DAAD scholarships.

When registering for a master's program, the applicant is mandated to have a four-year bachelor's degree or an equivalent. The candidate's bachelor's degree is required to be earned within the last six years.

When registering for a Ph.D. program, the applicant is required to hold a master's degree or an equivalent.

The 2 years of work experience is required for the candidates of DAAD Scholarship application

An IELTS or TOEFL test is required.

The applicant is required to be the resident of their home country at the time of applying, for a minimum year in the case that the student desires to go to Germany for a term of six months.

The applicant is mandated to be awarded a bachelor's/master's degree in their homeland in the case that they want to stay in Germany for more than six months. 
How to apply for DAAD Scholarship?
The application for this DAAD scholarship is online. To apply for this opportunity, the applicant is required to first register on the DAAD website in order to have accessibility to the online application. The choice of college will be stated in the application form; hence the candidate does not need to apply directly to the university. The applicant can only enroll for one post-graduate degree, which is limited to three courses.
List of Documents Required for DAAD Scholarship Application:
When applying, the applicant is required to submit the following documents: 
Copies of Academic Transcripts

Letter of Recommendations from employer

Letter of Employment or proof of work experience

Proof of fluency in the English Language

In the case of applying for a Research Grant, the candidate is required to provide a comprehensive thesis.
The above list is not exhaustive as the submission of required documents may vary from country to country. More so, the course one opts for may mandate submission of other documents. 
Application Deadline of DAAD Scholarship
The deadline for this DAAD scholarship opportunity is dependent on the choice of the program. Therefore, is it important for the candidate to check under the selected degree?