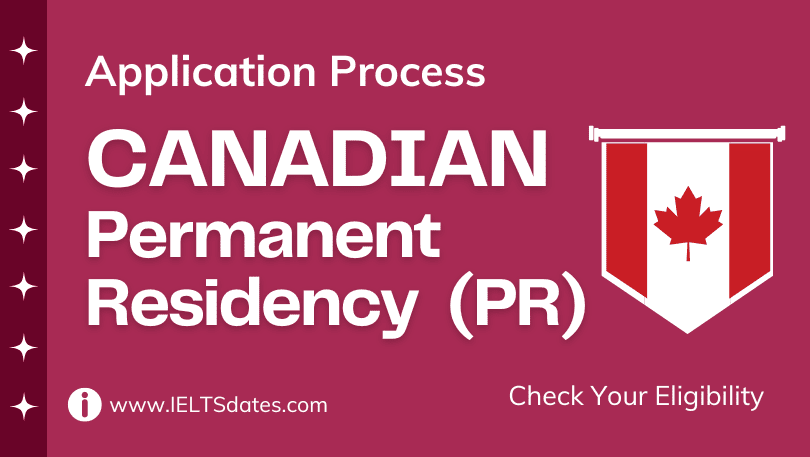 All of my Canadian permanent Residency immigration seeker friends you may find and read tons of content on internet telling you how you can move to Canada by different Canadian VISA types and how you can apply for Canadian permanent residency but you may not be able to find an article where you can read simple steps explaining how you can find a job in Canada, move over there, and then apply for Canadian permanent residency (PR) and this is why i wrote this useful article for you so now let me give you that 4 simple steps for Canada's permanet Residency (PR) roadmap:
1- Decide Routes to Enter Canada as per Canadian VISA Types
The first and foremost step that i recommend you is to figure out how you are going to approach towards your ultimate goal of getting a Canadian permanent residency and in this journey your first step would be to decide if you will study, or work, in Canada or start a business, or visit Canada on family VISA sponsorship.
I must tell you that entering Canada for the purpose of starting a job or studies is quite simple but there are some stumbling blocks if one chooses to get family sponsorship VISA for Canada because only those permanent residency holders of Canada can sponsor their relatives such as siblings, grandparents, partner, spouse, or parents to Canada.
So in short, your first step would be to set a route that you will be going to adopt in achieving your objective of obtaining a Canadian PR and in this article i will be focusing on the route of Canadian employment based immigration programs through which you can obtain permanent residency of Canada easily and fast.
2- Check your Eligibility and immigration assessment scores
Now as we are going to adopt Canadian employment route to enter Canada therefore in second step you are required to complete some eligibility checks to stand eligible to apply for Canadian work VISA and you may also be required to complete educational credential assessment, moreover with that you may also need to score 7+ on Canadian Government Benchmark Level (CLB) test and with it you may also need to score high on Canadian Comprehensive Ranking System (CRS) points system to stand eligible for jobs announced by Canadian federal or provincial governments via their employement immigration programs.
3- Immigration Routes to Enter Canada for Employment
Now i am going to unveil Canadian employement related immigration programs which are announced by Canadian government for recruiting international skilled workers in every corner of Canada and i think this is the best way for you to land a job in Canada and live there for at least 5 years (730 days) to become eligible to apply for permanent residency of Canada.
So for that purpose there are several fast track immigration employment programs of Canada through which you can get a high paying skilled worker job in Canada with a Canadian work VISA to legally enter Canada even with your spouse, dependent children, parents, or partners so now let me give you the names of those employment based immigration programs of Canada:
Canadian express entry: Federal skilled worker program, federal trades program & experience class program
Labour Market Impact Assessment (LMIA) Canadian VISA
Canadian Provincial Nominee Programs (12 Immigration Programs listed below)
4- Fulfil Eligibility Requirements to apply for Canadian PR
So this is now the super important step for you because this will help you get close to your own Canadian PR Card which means you will become a permanent citizen of Canada if you get your hands on this PR card.
I will start by telling you the basic requirement to apply for Canadian PR card which is for you is to be making sure of your physical presence in Canada must cross 730 days out of your 5 years stay in Canada and with that you will also be asked to provide bank statement, employment record, notice of assessment from Canada Revenue Agency (CRA), club/rental agreements, and any other documents that support the claim of your living in Canada for 730 days during last 5 years.
Once you have met these requirements to apply for a PR card for Canada then you will be able to submit your application and then wait for their interview call for final decision.