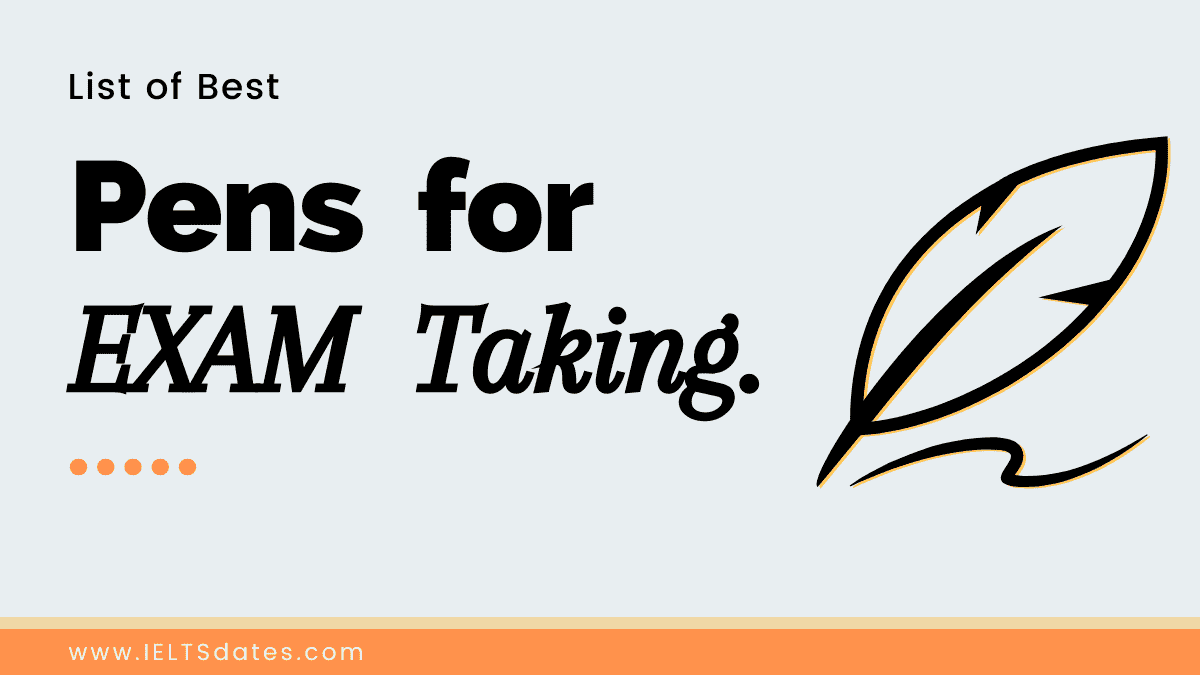 A faulty pen may not represent the end of the world, but it can be bothersome.  It may be the case that no one else has a spare pen lying around. Or, it is possible that you wrote in black pen, while your classmates chose blue.
The expression "never judge a book by its cover" is found in many cultures in some form or other. It speaks to our tendency as humans to judge people or circumstances by their appearance. Like it or not, nice-looking papers will be better received.
Hand-written homework will be judged even harsher than exam papers because you had more time to prepare. You don't want to go through all of the trouble of researching top essay writing reviews and handwriting your homework, only to have it received poorly because of ugly, smeared, or blotchy handwriting.
While the digital age has reduced the need for handwriting in day-to-day life, it remains a vital aspect of Academia.
Top 10 Pens to Write an Exam
That being said, let's take a look at the top 2021 exam pens:
#1 Parker IM Ballpoint pen US$11.99
This model is a bit pricier than others, making it a decent gift pen that also offers reliability and functionality. You can offer it to a student as a parting or graduation token or towards your child as he/she starts a new stage of education. 
The lifespan of the product easily justifies the slightly higher price tag. It can be refilled, and there is no reason why this pen should not last for a lifetime. Also, it comes with the offer to have it laser-engraved. 
Personal messages and well-wishes will add that extra touch that is sure to impress.
#2 Paper Mate FlexGrip Ultra Retractable Ballpoint pen US$15.18
The only downside to this pen is its overly long name. The look and feel of this model are excellent. It fits nicely into the writer's hand, and it is very durable. The tip encasement has a delightful chrome finish, and you also get a nifty retractor button.
#3 Paper Mate Inkjoy 100M Ballpoint pen US$11.99
Not every pen has to be a fashion statement or a century-old family heirloom. Sometimes a pen is just a pen, and it needs to be a simple writing tool. This model is cheap yet reliable and prolific. You only need to pop off the cap and start writing.
#4 Pilot RexGrip Ballpoint pen US$13.14
Many students and writers would gladly trade aesthetics for ergonomics and comfort. A pen needs to be comfortable if it is to be held for hours at a time. The Pilot Rexgrip does not require you to squeeze hard on the pen, and it fits neatly into your grip.
Also, this product has a low carbon footprint. It is constructed mainly from recycled material, and the owner can refill it with ease.
#5 Parker Jotter Ballpoint pen US$10.99
Parker pens are generally seen as an upscale and quality choice for anyone seeking to purchase writing instruments. The writing has been described and smooth and seamless. Ergonomics is sacrificed for aesthetic purposes, but each model looks like it belongs in a collection.
Customers can refill the same pen over and over. Also, they can choose between various tip sizes.
#6 Stabilo Exam Grade Ballpoint pen (Pack of 6) US$6.99
This product literally has the word "exam" in its name. It is a 0.4mm writing tip with a simple design. Overall, it is a standard and reliable pen. A gauge on the sides represents its standout feature. 
The gauge acts similar to the fuel gauge on your car, showcasing your remaining ink and how many pages can be written with what's left.
#7 Pilot Acroball Ballpoint pen US$20.44
The Pilot Acroball is another pen that you can buy to fill every corner and drawer in your home. It is cheap, useful and reliable. Both right-handed and left-handed people will have no issues using this product.
You can buy it in fine 0.07mm, or medium 1.0mm thickness.
#8 Uni-Ball Power Tank Ballpoint pen US$12.99
This is an exciting model, as it combines features from both high-end and budget pens. It is pressurized, making it much easier for the ink to flow. While it looks like a much more expensive pen, it is a disposable model. However, the low price tag allows you to purchase as many as you want. 
Overall, the Uni-Ball  Power Tank Ballpoint pen is the best budget pen on the market. Even if you wouldn't choose it as your main writing utensil, it is a great backup option.
9. Fisher Cap-o-Matic Space pen US$17
This pen represents a unique option for our list, as it is the only one that made history. As you can guess from its name, its origins are tied to the space program.
Basically, the interior of the pen is slightly pressurized, pushing the ink towards the tip. NASA implemented the pressure feature to compensate for the lack of gravity in space.
While there is gravity in an exam room, it is good to have an extra boost for your ink flow. It guarantees that there will be no interrupted lines or letters.  It can even write on dirty or slightly wet paper.
#10 BIC Ecolutions Round Stic Ball Pen US$8.09
This pen is a reliable writing utensil that can be bought in bulk. It comes in a range of colors while remaining translucent. A simple glance will showcase how much ink you have left. It has a medium point width, and it fits well in your hand.