IELTS
IELTS Test Band Scores: IELTS Band Standards and Calculations of IELTS Band Score
IELTS Band Score Standards Understanding and Calculating your IELTS Band Score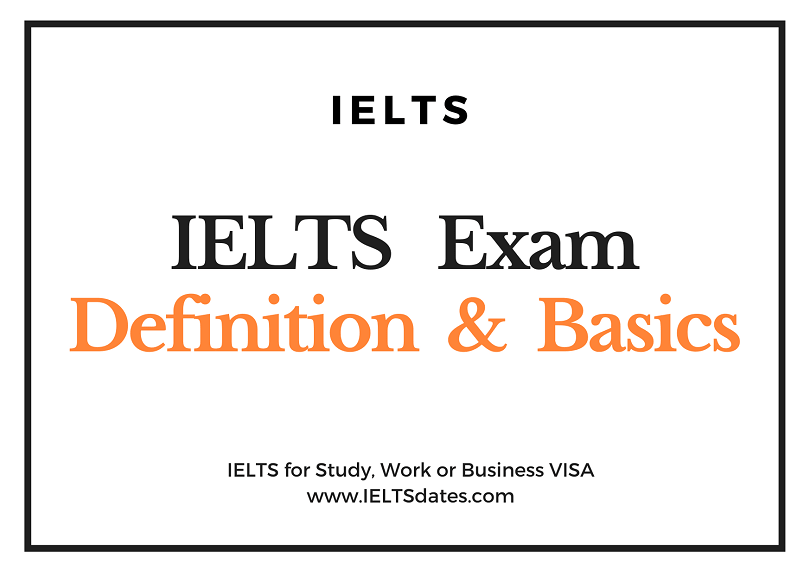 What is a good IELTS score?
The score of IELTS examinations is required by a variety of organizations and institutions to check the proficiency of the English language for different purposes. These purposes may include admissions, immigration, job hiring, etc. So, in order to prove your proficiency in English, you must know how much IELTS score is considered good?
If you are giving IELTS for the purpose of immigration than a good score in the IELTS exam depends upon the type of visa you want. For example, you may need a visa for business, work purpose or student visa. Moreover, being an international student your results must be accepted by the institution and the government. So, in this article, we will help you to know everything about the IELTS good score and which score is accepted by the universities in different countries. 
A decent IELTS score
To know the answer about a decent score in the IELTS exam lets have look at the official description by the British Council of different types of IELTS band scores so you may have a rough idea. 
| | |
| --- | --- |
| IELTS TEST BAND SCORE | SKILL LEVEL |
| IELTS Band Score 9 | Expert |
| IELTS Band Score 8 | Very good |
| IELTS Band Score 7 | Good |
| IELTS Band Score 6 | Competent |
| IELTS Band Score 5 | Modest |
| IELTS Band Score 4 | Limited |
| IELTS Band Score 3 | Extremely limited |
| IELTS Band Score 2 | Intermittent |
| IELTS Band Score 1 | Non-user |
So according to the above IELTS Score table, if you have a score of 9 bands in the IELTS exam then you are considered as an expert. However, if you have a band of 8 then you are considered very good in the English language and so on.  
Score in IELTS exam range between 9 and 1 which means expert to non-user. Moreover, there is also a score of 0 which means you haven't attended the exam. Additionally, you can also have a score which is ended with .5 such as 5.5, 7.5 8.5. In the IELTS test each section of the test such as speaking, listening, reading, and writing is scored in this band range. In the end, you also have an overall score of the test by averaging the score of each section. This score is known as a composite score which tells the overall ability of the candidate in the English language. 
Band Score in IELTS exam
Before getting into the description of a good score in the IELTS exam, needed by the universities in different countries and for immigration purposes, let's have a look at how the IELTS test is scored. 
IELTS Band Descriptions
IELTS provides all the descriptions of how the exam is scored even for the speaking and writing sections. However, if you want to read the whole original description then you can go to the official website of the IELTS. Anyhow, you can see the summarized description below
BAND SCORE
SKILL LEVEL
DESCRIPTION of IELTS Band Score

9

Expert user

Expert in the English language. Have fluency like a native person. I can understand and communicate in English like a native person. 

8

A very decent user of the English language 

Have fluency like a native person with little mistakes, misunderstandings or inaccuracies. 

7

Good user

A skilled user of the English language but do not possess qualities like a native user. People with this band score are good at understanding complex English but they usually make mistakes or are sometimes have limited abilities to use English in some contexts. 

6

Competent user

The person with this band score has a strong skill in English. But he may use English best in some accustomed situations while having some difficulties in less-familiar contexts

.

5

Modest user

The user with this band score has a little command of the English language. People with this band scores can have conversations in the English language in their familiar situations but have difficulty in using English specialized contexts. 

4

Limited user

This level candidates cannot understand or use multifaceted language and have difficulty in understanding simple English. They can use English only in simple contexts. 

3

Very limited user

People with this band score can understand only simple English. Moreover, their communication regularly breaks down. 

2

Intermittent user

The test-taker can understand some small amount of English, but only with great difficulty.

1

Non-user

The user knows only a small-amounts of phrases and words in English. 

0

Have not attempted the exam

This band score is only given when the candidate does not answer any of the questions in the test. 
Calculating IELTS Exam Band Scores
As stated before, the composite score of a single section in the IELTS exam is equal to the average score of all four sections. Or you can say, that your good IELTS score is dependant upon the score of each section in the IELTS test. 
Now the question here is this, that If the IELTS average score is not a half-band or a whole band then how you round the number to get the IELTS score? So, according to the official website of IELTS you round up the score to the band which is near if you are having an average of X.25 or more. Similarly, you have to round down the score band which is near if you are having a score of X.25 or less. 
Now to let you know how it works, let's assume that you have the following score in different IELTS sections. IELTS: 6.5 Reading, 4.5 Listening, 5.5 Speaking and 7 Writing. Now in order to obtain the average score, you have to sum all of these scores and then have to divide the sum by 4. 
4.5 + 6.5 + 7 + 5.5 = 23.5
23.5/4 = 5.875
So, this score can be rounded up to band 6. 
In contrast to this, if you have more good scores in the exam then 
7 + 7 + 7.5 + 7 = 28.5
28.5/4 = 7.125
This score can be rounded off to the nearest number and the average band will be 7. 
You can improve the score by gaining 7 + 7 + 7.5 + 7.5, which will add up to 29/4 and is equal to 7.25 which can be rounded up to band 7.5.
Calculation of Band Score in IELTS Exam by IDP
Most of the students think that the IELTS Score of IDP is calculated in a different way as compared to the other scores of IELTS. 
But this is not the case. IDP education administers the IELTS is a third party organization. Moreover, they do not make an unlike kind of exam. So, it is a similar type of IELTS having the identical scoring system mentioned before. 
How to find my IELTS band?
If you want to know your exact results of IELTS then you should start having the practice test for IELTS. In this way, you will learn where you have to focus in order to get a good band score. Moreover, you can approximate the scores and know what will you get as a whole IELTS test score.
Meaning of the IELTS Band Score 
From the above-mentioned information, you know how a band in IELTS is calculated. But do you know what they mean? How can you say that your IELTS marks are a good one or not? 
The table below compares the scores of IELTS with TOEFL. Moreover, in the right column, the bands of IELTS are compared with the levels of English in CEFR. (Common European Framework of Reference for Languages).
CEFR is most of the time used for purposes of immigration. Moreover, sometimes it is also used for levels in courses of English education. The levels of CEFR begin at two levels of A and that is A1 & A2. This is the basic ability in English and a high level of basic ability in English. The succeeding levels are B1 & B2 which demonstrates the independent and extremely independent usage of the English language. Lastly, the levels which are highest are C1 & C2 which shows proficiency in English and highly advance proficiency in English.
IELTS
SCORE
TOEFL
SCORE
RANGE
CEFR
LEVEL

9

118-120

C2

8.5

115-117

C2

8

110-114

C1

7.5

102-109

C1

7

94-101

C1

6.5

73-93

B2

6

60-78

B2

5.5

46-59

B2

5

35-45

B1

4.5

32-34

B1

0 to 4

0-31

A2 (IELTS Band 4)




A1 (anything below




IELTS Band 4)
Top Universities with their IELTS Requirements for Admissions and Scholarship applications
IELTS score requirement differs at afferent universities. Below let's have a look at IELTS score requirements by the top universities so that you may have an idea about what score you need to enter in the highly prestigious institutions. 
#1 Oxford University IELTS requirement
In order to get admission to the oxford university, you need to submit the IELTS scores meeting two requirements such as high-level scores or the standard level scores. Scores of the standard level at the oxford university for undergraduates is 7.0 in an entire IELTS test with a least of 6.5 bands in the individual section. The standard IELTS score is needed to enter the undergraduate programs such as Computer Science, Mathematics and 
Computer Science, Mathematics, Biomedical Sciences, Mathematics and Statistics. Apart from this, all other programs at the undergraduate level need a high band score of 7.5 in an entire test with a least of 7.0 score in each section of IELTS. 
However, for more information, you can always visit the official website of Oxford University. On the other hand, people who want to apply for a post-graduate program also have to follow the above-set criteria for the IELTS score which should be a higher or standard score. 
#2 Cambridge University IELTS requirement
According to the new information, Cambridge University requires a 7.5 score in the IELTS test for the Undergraduate programs. According to this, you must have an entire score of 7.5 bands and no less than 7.0 bands in any section. However, for the minor requirement differences, you can always check the website and know what is the requirement for the undergraduate program you are interested in. Moreover, the IELTS requirement for the graduate programs varies from program to program. So, for this purpose, you may have to visit the official website to know what score you need in order to get the admission. 
#3 Massachusetts Institute of Technology (MIT) IELTS requirement
According to recent data, MIT accepts TOEFL scores at the bachelor's level instead of the test score of the IELTS examination. However, in the graduate programs, MIT sometimes accepts the IELTS score only. For example graduate program of Media Arts and Sciences accepts IELTS only. Anyhow, for the exact information, you must check the official website.